Kyrgyzstan is 90% mountainous. A few asphalt roads connect the largest towns (Bishkek, Osh, Karakol,…). Staying on these main roads awards you with nice views, but you might be missing the real beauty and diversity of the landscapes that the country offers. To access remote and wild areas, a 4wd vehicle will be essential. (Ountravela)
Winter or summer, any time of the year you can see the beauty of Kyrgyzstan. it has so much to discover. In Summertime, you can enjoy the green and untouched nature. In winter, you meet the white giant peaks and can explore freeriding spots by 4×4 wheel cars.
Off-road trips can show you the diversity and breathtaking landscapes in a short period of time.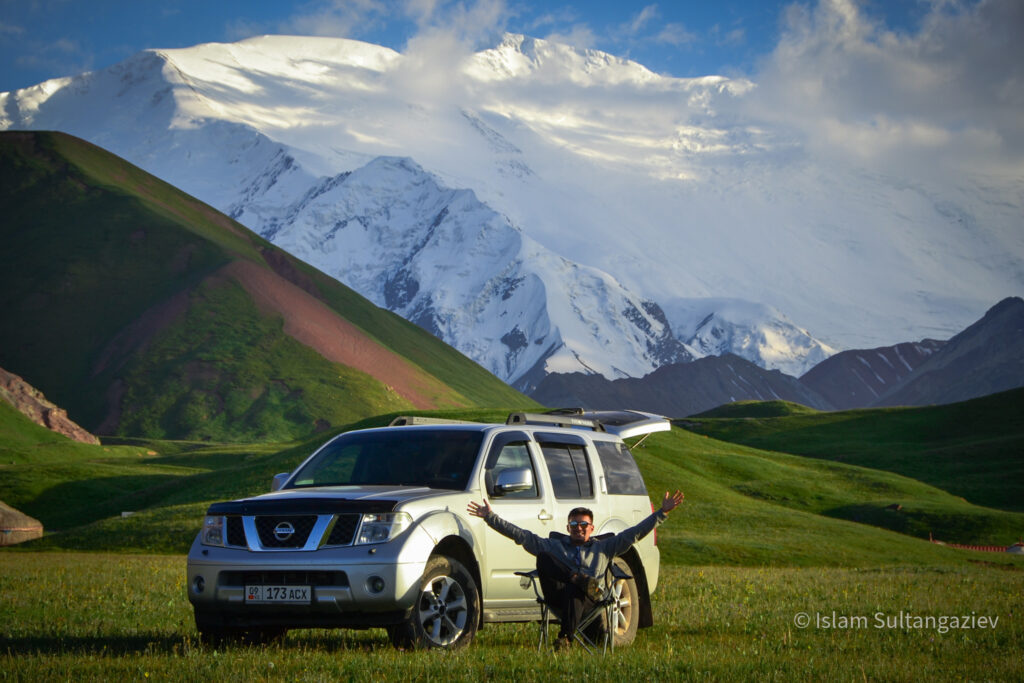 Winter off-road things to do in winter
Road trip in remote places
Driving to the freeridiing spots (Like Jyrgalan)
Remote hot springs (Driving to Altyn-Arashan)
So some places in wintertime are inaccessible, but if you are in a 4wd car then it is possible to drive and see the winter beauty of that place.
Where you can rent a car in Kyrgyzstan?
Kyrgyz Guides (From us)
International car rent companies.
We have winter tours. And you don't need to rent, in all our private or group tours, we use SUV cars. It is for your safety. But if you are an independent traveler and love to travel on self-drive. Kyrgyz Guides can always help to build your itinerary.
You can approximately calculate the price. Day is around 80-100$/day, if you are traveling for more than 5 days, then it could be less per day.
Travel insurance most of the time is not included, and if you take a car from tour companies most of the time is insured. If from individuals, it might be not.