It strats from Karakol city. lake (translated from Kyrgyz – "Motley lake"). Moraine-glacial lake (3532 m). It is located in a rocky valley surrounded by the rocks of the Terskey Ala Too ridge, between the Arashan and Karakol gorges, below the Ala-Kul (Ala-Kel) pass. You can climb to it along the valley of the Karakol river or from the Arashan valley. The area of ​​the mirror is -1.61 km². From west to east, Ala-Kul lake stretches for 2.8 kilometers, and its width is on average about 500 meters. Depth – 70 m.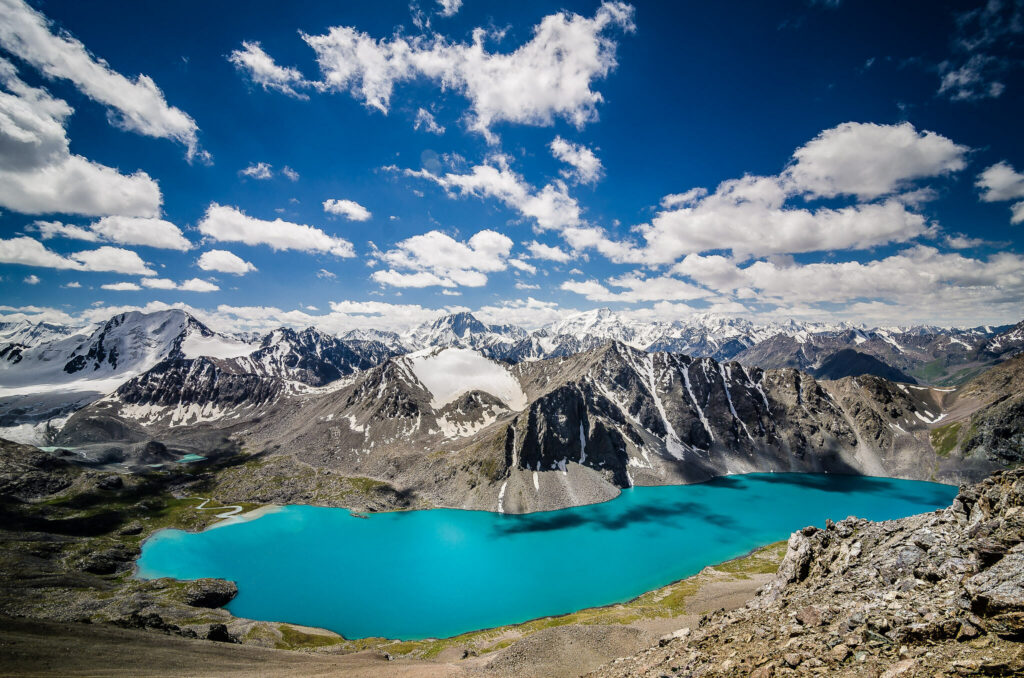 The lake is of glacial origin. It formed in a depression plowed out by a glacier, which, having retreated, still occupies the upper part of the valley. The basis of food is glacial waters. The name of the lake comes from the unique properties of the lake's water, because, it changes color from shades of blue and purple to pink depending on the season and time of day. The color of the water can change every hour depending on the weather. From October to May, Ala-Kul lake frozen ice.
Trekking to Ala-Kul lake
You can start from Karakol city and hike through Karakol gorge along the river. It is really nice to walk and easy to get Ala-Kul lake.
Ak-suu village where you can start. This village is 15km far from Karakol city. You will walk through Altyn-Arashan gorge. Around 18 km till the Altyn Arashan camp place and next morning you can go to Ala-Kul pass which is 3900m asl.
This trekking is minimum 3 days. Keep more time for this majestic places.