Regarding the tour:
Is this your first time in Bishkek? We'll take you to the most important attractions in Kyrgyzstan's capital. You'll learn about the most well-known Bishkek buildings, monuments, streets and squares, parks, and major events in the city's history. During this journey, you will gain numerous unforgettable memories of Bishkek. Our guide will also take you through the Osh market's infinite merchant's rows, where you may sample delicacies straight from the counters and traditional Kyrgyz sour-milk items.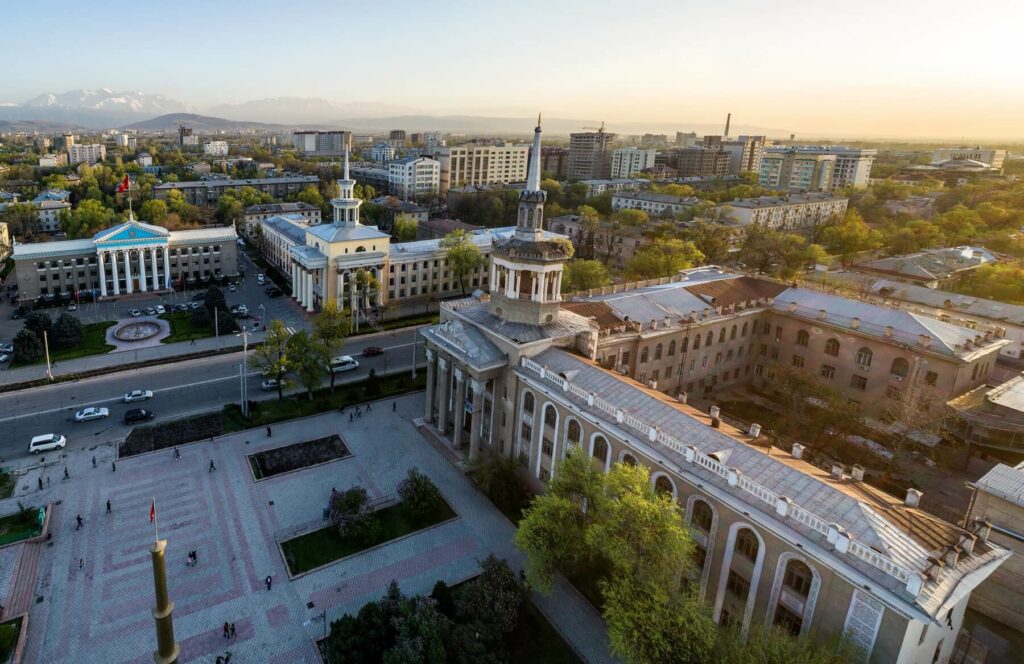 The White House, Oak Park, The Square of the Revolution Fighters, the oldest structure in Bishkek, The Alley of Artists, The Museum of Arts, The Museum named after M.Frunze, City Philharmonic, Osh Market, and much more will be among the things you will visit! Our guide will give you the history of each of the more than 30 sights along the path.
This tour lasts around 5-6 hours, so plan on spending the entire day with us! At the conclusion of the trip, you will be given the opportunity to sample five delicacies from our national cuisine.